A beautiful thing
When Covid Hit we started a drive to collect for the families of the kids in our program. Within a few days we realized that there was a serious need for help to children who are no longer being fed by the school system. Some 6000 children in urgent need of food daily. We embarked on a feeding program, supported by our club members who cooked from home. We designed a process of manufacture a large bucket of oats. Each bucket feeds 100 portions of oats. Within a few weeks we were starting to produce 12 of these a day and even extended this into Dunoon where we deliver 10 a day. However, we soon realized this was not sustainable. We receive Oats in huge volumes from the organization "Ladles of Love". They also provide us sugar and sometimes lunch sandwiches etc. on the weekends.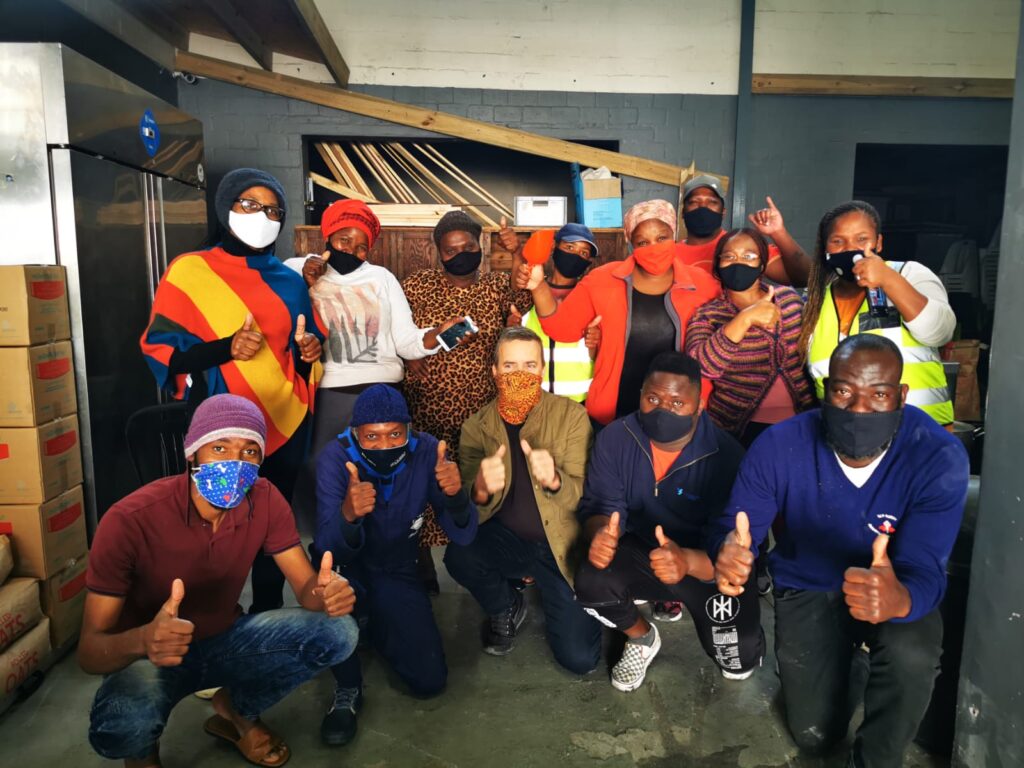 Ladles will be able to keep supplying but our volunteer group was starting to falter as each of these incredible people eventually must go back to work and will be getting busy with their own recovery. So we embarked on a very ambitious project to setup a "Soup Kitchen", a place where we can get local people to commit to produce the staple foods and add in the odd extras.
We established the Slovo Kitchen as we call it. Local Community leaders approached us to help them setup a stable kitchen able to feed more children over an extended period and do whatever is necessary to win this war.
So we took our ideas to this kitchen. Easy Gas, a local supplier and a Rotarian, brought in some hectic stoves on loan to us at no charge. And within a few days we increased production to 30 barrels of Oats a day just out of Slovo. We are looking to expand that now to over 60 handling Slovo and extra for Dunoon. However, In order for the kitchen to be viable it needs to run as a business as well. We need to explore ways to make this a viable concern. As with the Gas and Stoves we are approaching other businesses to join us in an effort to create a completely sustainable entity able to serve its community, make some money to bring back into the community etc.
Because it is now a self supported entity, it relies heavily on donations for food, produce and supplies. There is not government support here. They need everything you can think of. Any excess or expired goods. Sanitation and masks, gloves and cloths, soap and detergents for cleaning etc.
We have started a crowd finding project now. Our initial project will be to raise 150k to equip the kitchen, with a vision to use it as a community feeding soup kitchen but eventually to be a cross cultural restaurant, serving all communities a  local ethnic cuisine.
Even now we want to make some small commercial items that can assist to bring some revenue into the kitchen. It needs to be sustainable as we move though this virus but going on into the future too.
With the Kitchen we will be able to educate, train and employ staff. It is well situated to be safe for all people to access from the Century City side, so its possible to create a vibe local restaurant here when the situation allows for it, what better than to invest now and build it up with a solid heritage and legend during this terrible time. We are reaching out to everything that is discarded, excess or extra. We need everything you can imagine from what is otherwise going to waste.
Example We were collecting sugar from a wholesaler in Montague Gardens (https://naturespackers.co.za) , they inquired about our project and immediately came up with boxes of expired sugar sachets which we now offer to sweeten the oats. A local church in Milnerton were offered expired restaurant long life cream, and literally dropped of 300 liters of it which we use to make the oats delicious. Coffee tea, and just about anything can be used to enhance and / or derive income for the project. We use the Kitchen as a distribution point to distribute second hand clothes and shoes. Amazon has donated us 1000 Blankets and hoodies this week, which will be a huge relief to the cold spell due to hit us soon. If you hear of or know of anything going into the expired category that we can use, please help us.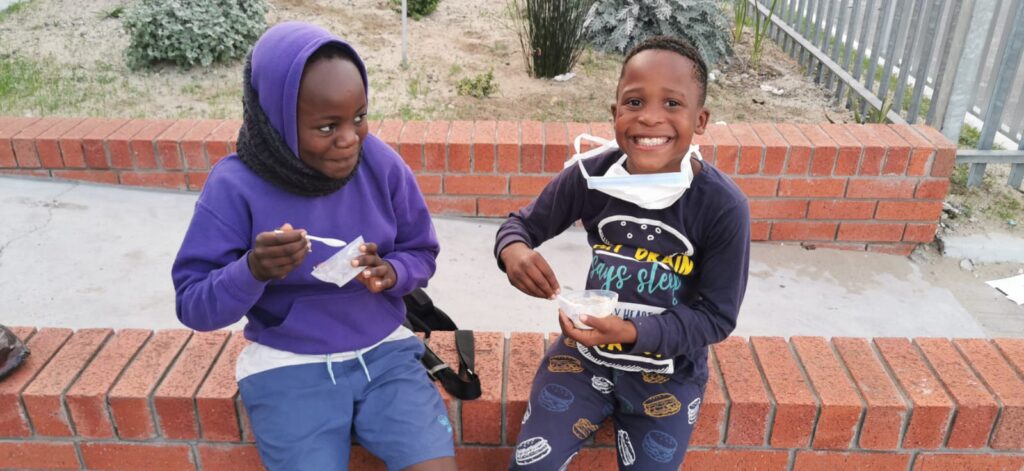 We are overwhelmed by the positive support we are getting, and our biggest wish is to see it continue through this difficult period. We thank our Athletics Club, the most generous of people and the many companies surrounding that that have helped us. It is important to recognize those that do help, because everyone is feeling this and to see those still taking the time to help in spite of it is incredible.
Schools have been shut down. They used to feed children twice a day. This has placed the burden onto those families most vulnerable. These are the first people retrenched from our industries. Waiters, Chefs, Cleaners, Drivers.  We have got to help them.
Please feel free to share this letter with anyone.
Thank you for your interest in our project.